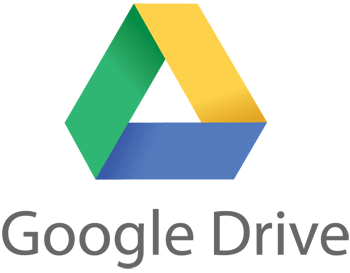 As cloud computing consultants, Prolocity is always looking for ways to enhance customer experience. One of the ways Prolocity accomplishes this is through the use of apps. Over the next several weeks, we will be highlighting apps Prolocity either uses internally or has implemented for actual customers
The second app being featured is another app from the Google Apps for Work suite, Google Drive. This week we will focus on how Google Drive provides an enhanced document repository for any Google user. Google Drive takes storage to a new level by being accessible, organized, and collaborative.
Accessible
The first notable way Google Drive is enhancing document storage is its accessibility. Google Drive is available anywhere, on any device, by simply logging into your Google account.  Google Drive stores files securely and automatically backs up them up while you work. This backup also serves as a sync across all devices allowing you to  truly be mobile . If you need to lookup a file or folder, you can find it right away with the search tool. The search tool is provided at the top of the page and displays any item that contains the keyword you are using to search. Google Drive extends its accessibility even further with the ability to work offline. If you are somewhere with poor or no internet connection, you can setup Google Drive to save your changes while you work offline. The changes will be applied the next time you are online. 
Organized
The next notable way Google Drive is enhancing document storage is through organization. Google Drive creates one place for all your documents, files, and folders. All items on Google Drive can be created, moved, or deleted with ease. With familiar functionality, items can be dragged and dropped to new locations. Saving to Google Drive is also easy. Files can be saved directly from email to Google Drive. Items needing attention can be marked important or favorite with the use of stars. Starred items appear in a separate folder for easy viewing when needed. Google Drive also provides customizable organization functions with features such as:  list or grid viewing options, sorting by date or name, and the ability to color code folders.
Collaborative
The last notable way Google Drive is enhancing document storage is through collaboration. Any item stored on Google Drive can be shared with anyone through email or with a link. Sharing provides three separate permissions depending on the level of access the shared user should have. Once a file or folder has been shared from Google Drive, the folder icon changes to give a visual indication that it has been made public. But Google Drive takes collaboration even further by giving users the ability to edit items at the same time. All items creating using the Google apps suite (Docs, Sheets, Slides, and Forms) can be opened by more than one user at the same time. All edits and changes appear as they occur for real-time collaboration.
Prolocity's cloud consultants deliver strategy, design, implementation, training, and optimization services to ensure that businesses are getting the most out of the technology. Their solutions leverage the world's #1 cloud platform, Salesforce, to deliver best-in-class solutions and accelerate success! Prolocity Cloud Solutions serves the Northern Kentucky/Greater Cincinnati area locally and also provides Salesforce implementation and Salesforce training services nationally through the use of cloud technology.